Turn your hörbert into a Bluetooth speaker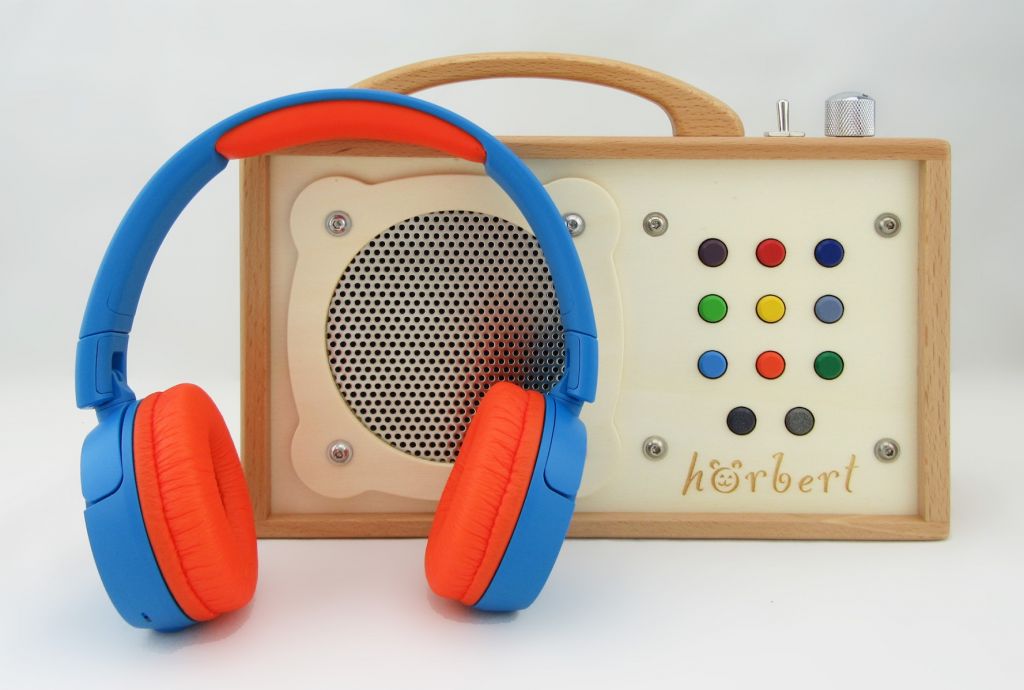 In a Kickstarter campaign, we have obtained financing for the series production of a bluetooth module for hörbert!
This means that you will not only be able to use Bluetooth headphones with hörbert, but also use hörbert as a Bluetooth speaker.
This means that you will be able to play all content from your mobile phone via hörbert's loudspeakers: Streaming your Audible contents or Spotify, Deezer, Amazon Music, Apple Music, Podcasts, Internet radio etc. is then finally possible via your mobile phone or tablet. This means you not only have your child's music collection with you on the go, but also everything that can be streamed via your mobile phone – of course with the much better sound that your hörbert offers.
And the best? This module will be a retrofit module, which can be installed in every hörbert since 2011!
When will it be available? We plan to ship the first serial parts for our Kickstarter supporters in November 2019.
Tip: Follow the project on Kickstarter.com here (->hörbert Kickstarter campaign) if you want to stay up to date. Or just subscribe to our hörbert email newsletter.